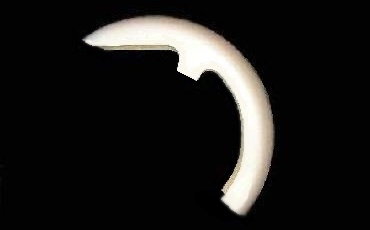 Hugger Front Fender (precut shown)

V Star 650 Hugger Front Fender

This is the real standard of Hugger Front fenders for the V Star 650. If it looks like it was made specifically for the V Star 650, it was. Our Front Hugger fender was made directly on the V Star 650 front rim. So the radius of the fender perfectly matches the circumference of the axle as the center point.
Fitment:
V Star 650 Custom

V Star 650 Classic

Type
Rim Size

Bike Model

Skirted
18 x 2.15
19 x 2.15
$189.00
Precut
18 x 2.15
19 x 2.15
$219.00
Skirted
16 x 3.5
17 x 3.5
18 x 3.5
19 x 3.5

$189.00
Skirted (uncut) fenders have additional material that can easily be shaped to your own unique style. Most builders prefer the skirted style for designing.

Precut fenders make it easier to achieve the look with less work but are less customizable.