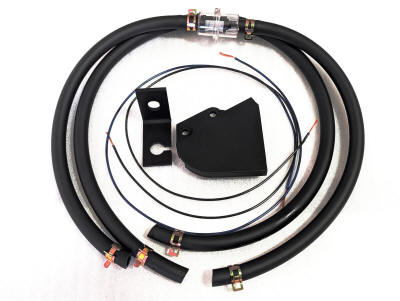 Road Star Fuel Pump Relocation Kit
This kit is designed to relocate the fuel pump located under the left side of the tank to a new hidden location. Give the bike a custom look by completely cleaning up the left side of the engine as shown in the picture.
All hardware, special brackets and easy to follow instructions are included
Made in the U.S.A.
Sug. Retail $77.95
PCS Price $67.95

BA-2620RD