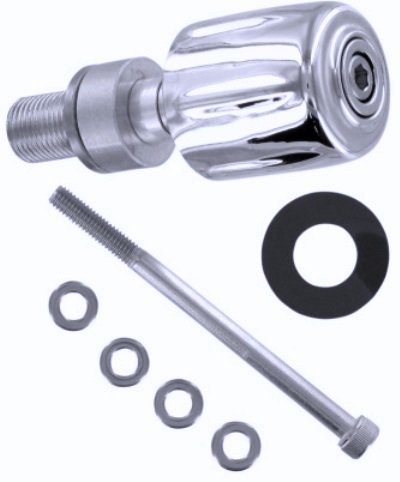 Küryakyn Throttle Assist
Looks like a bar end weight
Spring-loaded tensioner inside holds the throttle in position once you set it with your little finger
Easy throttle shut-down - just roll the throttle forward to disengage
Optional matching clutch bar end weight available separately
For use with OEM or Küryakyn ISO®, Flame or Transformer grips
Select "Universal Fit" for 1" or 7/8" handlebars with hollow ends.
Sug. Retail $89.95
PCS Price $82.95
6284
NOTE: Proper installation may require cutting a 5/8" hole in the end of your OEM grip. Handlebars must have open ends.