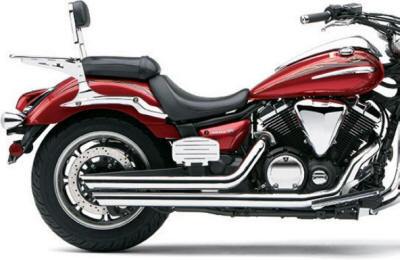 V Star 950 Speedster Slashdown
Cobra's Speedster systems combine traditional styling and modern performance technology. These triple-chromed, shotgun-styled pipes feature:
Full-length, 222-degree heat shields,
Chromed aluminum billet tips
Delivers power gains over stock that are among the highest in the business
Cobra PowerPort crossover
Includes Cobra's limited Lifetime Warranty
Sug. Retail $878.95
PCS Price $794.95
2815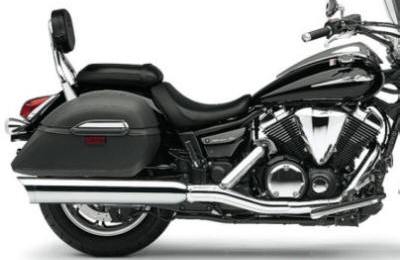 V Star 950 Scalloped Slip On
Slip-on for the Star V-Star 950 feature increased horsepower and torque with a deeper, more aggressive exhaust note. The 4-inch muffler body has proprietary technology to prevent bluing making this slip-on virtually blue proof. The billet tip is unlike any other available in the motorcycle exhaust market with its unique shape and cut. Designed for Touring model with bags.
Sug. Retail $374.95
PCS Price $338.95
2215