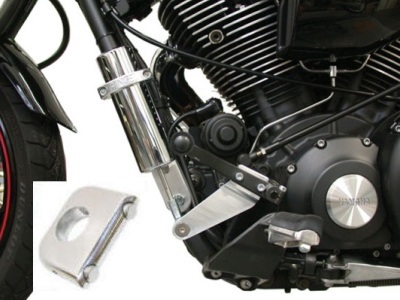 RS Warrior Pingel Electric Speed Shift Kit
These kits are designed for full or partial throttle "on" clutch less up shifting with a single push of the button. Down shifting is also achieved by a push of the downshift button. Clutch use is required for starting and stopping only. These kits are also a perfect match for male and female riders who own bikes that require a lot of hand strength to pull in the clutch lever. OEM shifting ability is retained even after installation.

Pingel Easy Shift kits include a dual button handlebar control, a shift cylinder plated with a lustrous chrome finish, bolt-on shift cylinder support bracket and the state of the art control module which sends a quick and reliable signal from the button control to the shift cylinder without any delay. Also included is the ignition kill module which momentarily interrupts the ignition coils for a smooth reliable shift, and step-by-step instructions with photos for easy installation.

Sug. Retail $975.95
PCS Price $899.95
77300